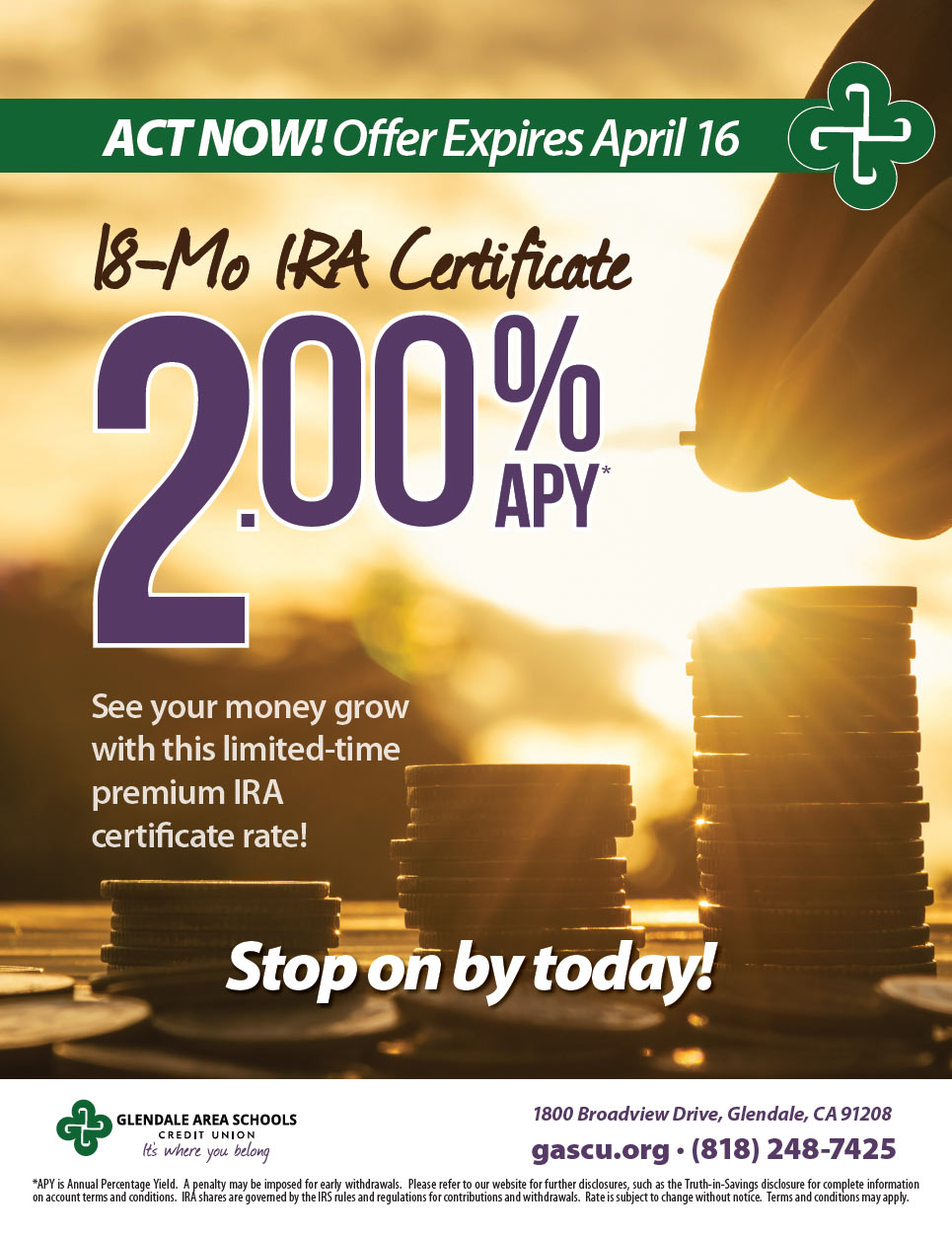 This promotional rate is for a limited time and is restricted to IRA funds only. While the ending date of this offer is anticipated to be on April 16th, the credit union reserves the right to discontinue this special offer at any time for any reason.
The 18 month IRA CD is a promotional period and will roll over into a 12 month IRA CD at maturity. At maturity, you can select any term from our regular CD offerings.
Any of our regular CD rates can be applied to an IRA CD. To see other options, rates, and terms for CDs CLICK HERE.
There are restrictions on IRA funds imposed by regulation. Contributions are limited and there are rules for mandatory withdrawals. See your tax advisor for additional details.
This CD special has a early withdrawal penalty of 3 months of dividends. All early terminations or withdrawals (other than regulatory required mandatory withdrawals) are subject to the early withdrawal penalty. This promotional rate is not subject to change during the term and will not have any 'bump up' feature. For further disclosures, please CLICK HERE
And remember, each and every share account is insured by American Share Insurance (ASI) up to $250,000